Below is a summary of the noteworthy changes expected to go into effect in April 2023. We will publish an update after the April 2023 changes go into effect.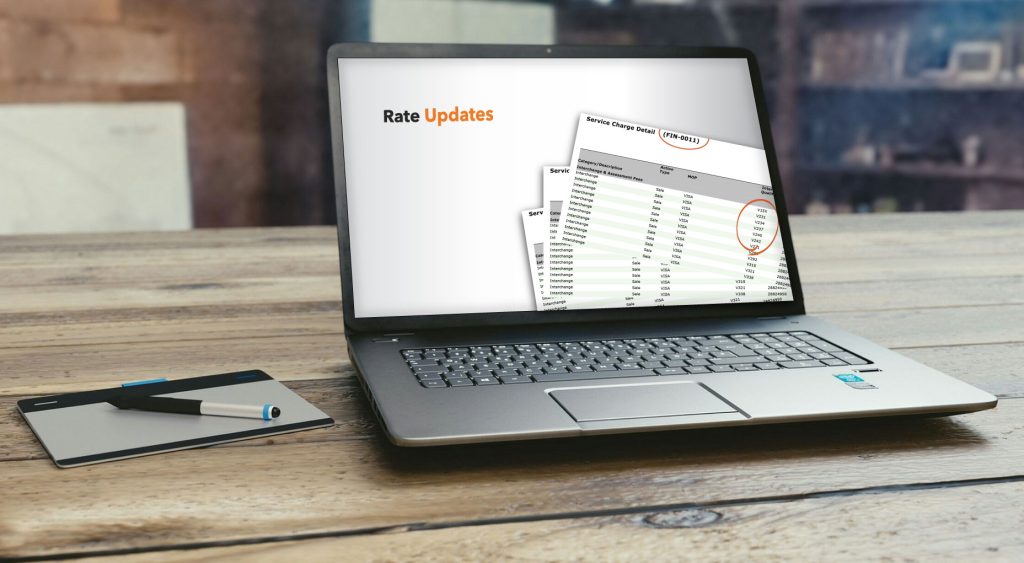 Visa is clarifying transaction data and processing requirements for stand-alone tipping which is defined as a gratuity paid separately from the purchase of primary goods or services. Requirements for tips bundled with and incremental to goods and services, such as a tip added to a restaurant bill, remain unchanged. Key details regarding stand-alone tipping are as follows:
The tipee or the tipee's employer must be the merchant
Merchant Category Code 7299—Miscellaneous Personal Services (Not Elsewhere Classified) should be used
A tip must be classified as a purchase
Effective April 16, 2023, to help cardholders recognize the transaction thus avoiding unnecessary disputes, Visa will require that the merchant name field in a stand-alone tipping transaction must also contain the word "tip." For example, "Tip Midtown Tennis Club" would be used as for a standalone tip paid to a parking valet at a club called "Midtown Tennis Club"
For more details see this Visa Merchant Bulletin.
The following fee increases and new fees are expected to go into effect April 1, 2023.
New and Increased Dispute Fees
Visa Dispute Response Within 20 days – no change
Visa Dispute Response 21-25 days – increase from $1.35 to $1.75
Visa Dispute Response 26-30 days – increase from $1.65 to $2.15
Visa Dispute Expired – increase from $0.75 to $1.00
Visa Case File submitted – increase from $10.00 to $12.50
Visa Image Documentation Fee – increase from $1.00 to $1.50
Visa Dispute Submitted Fee – increase from $1.35 to $1.80
New Fee: Pre-Arbitration with Qualified Remedy $5.00
New Fee: Collaboration Requests Submitted $1.50
New Estimated & Incremental Authorization Fees
Visa is expected to allow the use of estimated authorizations and incremental authorizations by all merchants for purchase transactions. This is particularly relevant for merchants that have to estimate freight expenses. A fee of 0.02% will be charged per request.
New CVV2 Fee
Visa is expected to introduce a fee of $0.0025 per result that will apply to CVV2 Match or No Match results. The fee will not apply when requesting 3-D Secure or zero-dollar account inquiry (aka account verification). This will impact merchants who take card-not-present transactions in particular as they typically use CVV2 in their transactions.
Account Updater Fees
The fee for the account number updater service is expected to increase from $0.10 to $0.12. Visa is also expected to introduce a new fee for account updates related to network tokens.
Discover is expected to increase the integrity fee from $0.05 to $0.10 as of April 14th. This fee is assessed on transactions that are downgraded or that qualify for US Consumer or Commercial Base Submission level.
As always, Verisave will monitor these industry updates as they happen, report our findings, and proactively take any applicable measures to protect against fee increases for our clients. 
Verisave is a third-party cost-reduction firm specializing in merchant accounts and credit card processing fees.
Verisave is not a payment processor, and is not affiliated with any processors, card brands, or banks.
Verisave has more than 20 years of experience optimizing and monitoring the credit card processing industry.