We Audit Merchant Accounts.
And We Will Find a Significant Annual Savings for Your Business ... Completely Guaranteed.
Verisave has been auditing merchant accounts for 17 years … and we guarantee a substantial refund, or at least a $10k annual savings on credit card processing fees, WITHOUT changing your current processor.
How? We know every trick in the credit card processing book. And we do ALL of the heavy lifting.
Businesses that Accept Credit Card Payments
Credit Card Volume Must Be at or Above $50k Per Month
Refund and Savings Analysis:
Confidential
Performed by a Seasoned and Independent Audit Team
Gain Insight into Every Hidden Fee, Over-Charge, and Inflated Line-Item on Your Statement
Gain Full Transparency on Interchange Rates
American Express Analysis Included
Analysis Report is Completely Free of Charge, with Zero Obligation
How Much Will You Reclaim?
GUARANTEED $10k annual savings on Credit Card Processing Fees
If we cannot secure that level of savings or a refund, we will give you our detailed audit findings at NO CHARGE — a complete roadmap for optimizing your merchant account
It is not uncommon for our clients to reclaim $1 Million in Total Savings
Verisave is NOT a processor. We want you to keep the processor you already have.
We will reclaim refunds and rate reductions on your behalf — you don't have to lift a finger — and we only get paid a portion of the savings we bring to you. You keep the rest.
You can KEEP your current processor
We will lower your INTERCHANGE Fees
We are AmEx specialists
You will have full transparency on your merchant account
We do not charge up front fees or retainers
We ONLY get paid if we put savings on your bottom line
We will PRE-PAY $150 of your refund to you immediately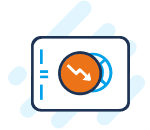 1. Upload Your Merchant Account Details
Send copies of your merchant statements to Verisave.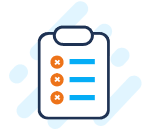 2. Review Your Free Savings Analysis
Verisave will provide you with a detailed Savings Analysis. We will send $150 to you as a pre-paid portion of your savings.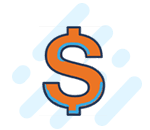 3. Let Verisave Implement Strategies to Save Money
Verisave will work directly with your current processor, and other entities, to implement the savings for you.
Some of Our Wonderful Clients
What Our Clients Are Saying
While working with Verisave I was able to witness their knowledge and expertise as they implemented a savings to our merchant account that I did not realize was attainable. As a result of their efforts our fees are significantly lower and we skipped the hassle of switching processors.
Because our accounting systems are unique, it can be a challenge to process credit card payments and still pay the lowest fees possible. As a valued business partner, Verisave created solutions that saved us both time and money on our credit card processing.
Prior to learning about Verisave, we engaged with another audit company that created a minimal savings to our merchant account. Once that agreement was complete, we brought in Verisave and they successfully implemented a savings significantly greater than what the previous company had found. Verisave's experience and knowledge allowed this savings to be implemented without any disruption to our credit card processing, guiding us through the entire process. I would highly recommend Verisave to any company looking to reduce their credit card processing fees.
I worked with Verisave and had them complete an audit on all 5 of my restaurants. After completing their audit, Verisave implemented over $3,500 per month in total savings without requiring me to switch from my current processor. I would highly recommend them to any company looking to lower their credit card processing fees.
Questions? Contact Us Here: